Quadrus

"It's quick, it's fun, and it's educational. Any game with these characteristics gets an "A+" in my book." [ DGA ]
Quadrus is pure strategy. Your goal is to place all your pieces on the board before your opponents. You'll have to use strategy to block the other players and secure your own space on the board.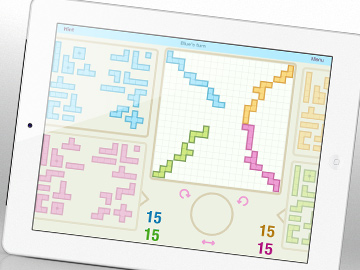 Quadrus can be played in three modes:
"Duo" for fast paced two players games.
"Classic 2" for two players intensive strategy games.
"Classic 4" for four players fights.
Features
3 Games in 1: "Duo", "Classic 4" and "Classic 2"
Artificial intelligence with 3 difficulty levels
Multiplayer mode on a single device
Intuitive and user-friendly interface
Inside the Game
The game features a challenging artificial intelligence with 3 difficulty levels. You can also play with your friends on a single device.
Do you want to give your brain some challenge?