iDrink Deluxe

"Simple, easy, useful and funny." [ Tania Garcia ]
"I always wanted to know how much I can drink!" [ Florent B. ]

Worried about alcotests or breathanalizers when starting your car? iDrink turns your iPhone into your personal drinking assistant. Track your alcohol consumption and watch your Blood Alcohol Content in real-time.
Features
Simple interface: Nothing to understand about volumes and alcohol rate, just click the beer or whisky you're drinking.
Visual feed-back: The party guy drinks with you, showing what you probably look like! The visual meter shows how close you are from the legal driving limit.
Database of common drink: iDrink contains a graphical list of drinks. Drink them and click them! It's easy.
International: iDrink supports the main unit systems: ISO, US, UK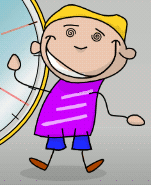 Inside the Application
When you launch iDrink, you are shown your current blood alcohol level and a list of drinks. All you have to do is click on a drink whenever you take one. The application will then update your alcohol level. You can leave iDrink and enter again at anytime to see how the level evolved and estimate if you are ready to drive or not.
Each person has a different response to alcohol. This is why iDrink needs you to fill a few informations: your sex, weight and whether you believe you get drunk (or happy) easily or not. Indeed, every person eliminates alcohol more or less quickly, so be honnest with yourself here!
Screenshots